About North Bethesda Family Dentistry
Dean N. Nazem, D.D.S., Ph.D.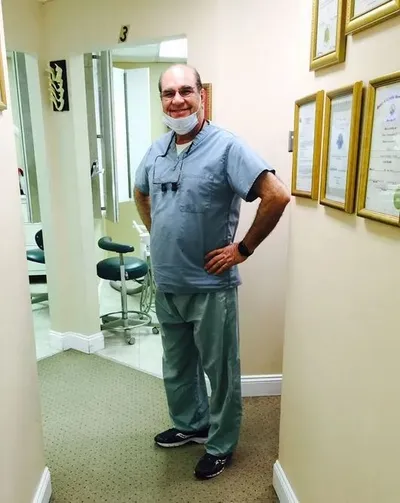 Dr. Nazem has been a proud resident of the Washington Metropolitan area for over 25 years. Having taken full advantage of all that our Nation's Capital has to offer in the field of dentistry, he now dedicates his career to providing fellow members of the community with the most innovative yet gentle dental care available.
Dr. Nazem's dental career began in the heart of Washington at Howard University College of Dentistry in 1994. Following Howard, Dr. Nazem's residency at DC General Hospital provided the best foundation for his dynamic and multi-faceted approach to dentistry. As Intern of the Year, Dr. Nazem flourished in areas ranging from general dentistry to operating room oral surgery cases. Having had such a valuable educational experience there, he has returned to the University as a faculty member, teaching in classroom and clinical settings for over a decade. Following several years serving as the Director of General and Preventive Dentistry at the hospital later in his career, Dr. Nazem decided to combine all of his experiences and develop a unique private practice. Over fifteen years later, North Bethesda Dental Care continues to put patient care first and foremost.
In order to ensure optimal dental care, Dr. Nazem strives to continue involvement in various organizations ranging from the American Dental Association, the District of Columbia Dental Society, Edward Penick endodontic study club and the American Society of Dental Anesthesiology. Being a part of the community is very close to Dr. Nazem's heart, and serving as a part-time associate dentist at the Spanish Catholic Center, helps him do just that.
Additionally, Dr. Nazem takes his role as a consultant and examiner of the North East Regional Board of Dental Examiners very seriously, allowing him to be an active member of the continuously evolving dental community. In order to ensure that he is providing the best dental care and keeping his practice up to date in a time of ever-growing advancements in the field of dentistry, Dr. Nazem partakes in more than double the amount of required continuing education courses each year. Whether it is to learn the newest technologies or most innovative techniques, these intensive courses include but are not limited to, implant surgery, root canal, oral surgery and prosthodontics.
Listed in the Guide to America's Top Dentists by the Consumers' Research Council of America, Dr. Nazem continues to take great pride in his private practice, and strives everyday to provide the best care and continue to be a top dentist.